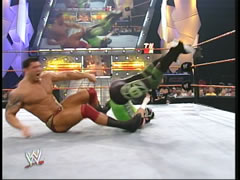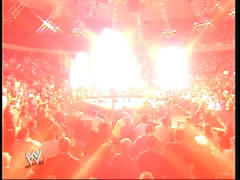 No Kane match on RAW unfortunately. However, Kane's buddy The Hurricane faced Batista, and just as the bullying got started, Kane ran down and made the save for his fellow freak, clearing the ring of Batista and Flair! These 5 minute spots for Kane are getting real annoying!

Credit for pictures to WWE.




Please fill in any suggestions you have for this site in the box above and hit submit, all of your suggestions will be read, be sure to leave your name and e-mail address!





Our Feature this month is the Support Buttons page! Do you have a Kane website or any website at all for that matter? Well why don't you show your support for Kane by using any or all of the Support Buttons from our Support Button page?! Click here to access our Support Button page and take your pick from a selection of three. If you have made any, why don't you send them in to kaniacs@yahoo.com and we can add them to the page!